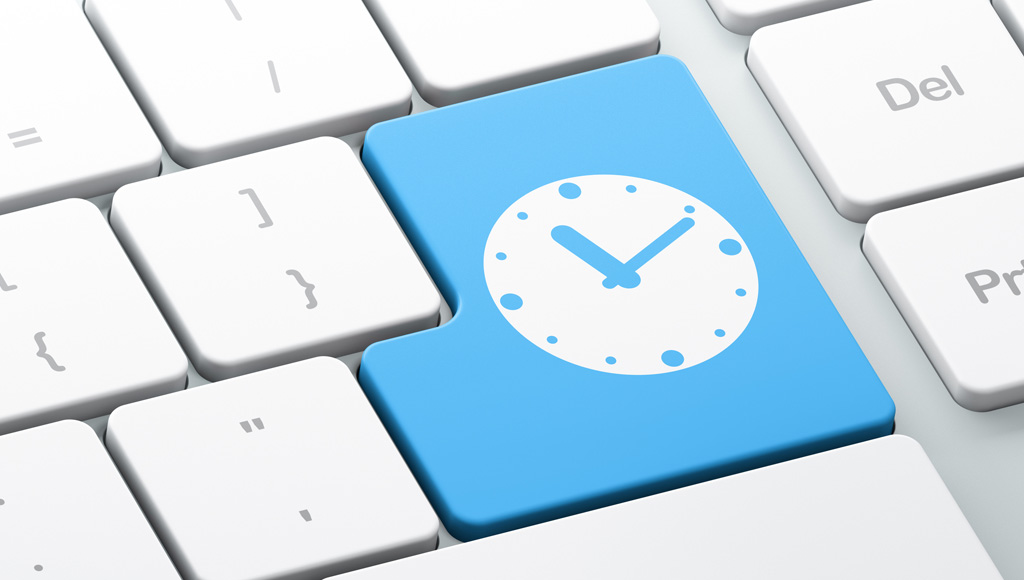 How Long Does a NEMS Model Run Take?
Updated: 03/01/2021
In addition to the cost of a NEMS run, the most frequently asked question we get from clients and prospective clients is, "How long is it going to take to get model results?" Many of our clients have specific timelines in mind for the energy modeling and analysis that we do. For example, the client might be a non-governmental organization aiming to release a report with policy recommendations at the beginning of a new administration or a new session of Congress.
Any analysis using the National Energy Modeling System (NEMS) requires both expertise and time upfront to understand the client's questions, design appropriate scenarios to explore those questions, and identify the assumptions and data needed to set up the model runs. Once we have a plan in place, we customize the model to incorporate additional capabilities if needed, change model inputs to correctly reflect the desired policy or technology, run the model, and check to make sure that all inputs were processed correctly.
After the model runs have been completed, we review and interpret the model results by inspecting a variety of output tables and charts and comparing the outcomes of various scenarios to understand the impact of the changes made. Once our review is concluded we summarize these results and the insights gained for presentation to the client. Based on the results and client feedback, we may recommend that additional scenarios are needed to further the client's understanding of the results and help them determine an appropriate response to their original questions. As you can see, there are a number of steps involved in a NEMS analysis beyond simply running the model. The key to the analysis is to ensure that the end result meets the client's needs.
We always do our best to help our clients meet their deadlines, but we thought it would be helpful if, in this article, we discussed some of the factors that affect the length of time required for running the NEMS model and providing useful analysis of the results.
3 Factors that Impact the Timing of a NEMS Model Run
1.
The Scope of a Project
Projects meant to examine a single factor or narrow question usually don't take longer than a couple of weeks to set up the scenario, run the model, and interpret the results. Projects that are looking at a wider range of factors (for example, multiple energy sectors or policies) take longer to set up and analyze. Projects that require a large number of scenarios or need a high level of model customization can take several months to complete. The scope of the final product may also add time to the analysis. For example, a project that requires a simple slide deck of standard charts and insights will take less time than building a customized set of results and charts or writing a publication-quality paper.
2. The Level of Backend or Frontend Assistance Required
Clients who are newer to modeling, scenario design and implementation, or the technical aspects of a particular energy sector or technology, will need more of our expert assistance in determining the best approach to take. This includes additional assistance in setting up customized assumptions for the model, designing appropriate scenarios, and interpreting the results. On the other hand, some of our clients are veterans at this and don't require the same level of assistance either before or after running the model, which reduces the amount of time needed for a project.
3. How Long Our Clients Have Worked with Us
One of the benefits of being a long-term client with us is that each new project will often take less time to complete. For some of our longer-term clients, we have already customized the model and reporting tools for their needs, so for new projects and scenarios, less additional customization is required. This longer-term relationship also means that we already have a good understanding of the energy issues they are facing, and on the flip side, they have a good understanding of the model's capabilities and limitations based on our prior work with them. For newer clients, it will likely take a bit longer to build the relationship, educate them about the model, and ensure that the model and its results are used appropriately to answer the client's questions.
Rough Time Estimates
Here is a rough idea of how long it will take to use the NEMS model to answer your energy questions. Of course, the timeframe will vary according to the specific requirements of your project.
A project with a narrow focus and not requiring changes to the model structure could take as little as two to three weeks.

A project with a narrow focus and requiring only minor model changes could take as few as six weeks.

More complex projects, including multiple complex scenarios or model customization, could take six months or more.
Contact us and we would be happy to discuss your project with you and give you a better understanding of how long it will take and the best approach to take to meet your needs.